Office Suite
OpenOffice.org 3 is the leading open-source office software suite for word processing, spreadsheets, presentations,graphics, databases and more.
It is available in many languages and works on all common computers. It stores all your data in an international open standard format and can also read and write files from other common office software packages. It can be downloaded and used completely free of charge for any purpose.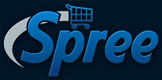 Open Source E Commerce
The Most Powerful and Flexible E-Commerce Platform for the Ruby Enterprise
Spree capitalizes on the dynamic nature of the Ruby progamming language to provide the most flexible commerce platform available. Spree has been designed from the ground up to be as open and extensible as possible. You no longer have to be frustrated with the limited set of choices provided by most platforms. Spree is maintained by an active team of developers who continue to refine the code based on lessons learned from the challenges of real world deployments.

Open MRS
OpenMRS® is a communitydeveloped, open-source, enterprise electronic medical record system platform.
We've come together to specifically respond to those actively building and managing health systems in the developing world, where AIDS, tuberculosis, and malaria afflict the lives of millions. Our mission is to foster self-sustaining health information technology implementations in these environments through peer mentorship, proactive collaboration, and a code base that equals or surpasses proprietary equivalents. You are welcome to come participate in our community, whether by implementing our software, or contributing your efforts to our mission!.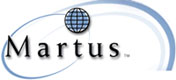 Human Rights Bulletin Software
The Global Social Justice Monitoring System
https://tornado.he.net/cgi-bin/suid/~martus/download.cgi
Martus is a secure information management tool that allows you to create a searchable and encrypted database and back this data up remotely to your choice of publicly available servers.
The Martus software is used by organizations around the world to protect sensitive information and shield the identity of victims or witnesses who provide testimony on human rights abuses. Martus is the Greek word for witness. DIT's P2P-like proxy network system.
Freegate's anti-censorship capability is further enhanced by a new, unique encryption and compression algorithm in the versions of 6.33 and above.

Open Source E Commerce
osCommerce Online Merchant is an Open Source online shop ecommerce solution that is available for free under the GNU General Public License.
It features a rich set of out-of-the-box online shopping cart functionality that allows store owners to setup, run, and maintain online stores with minimum effort and with no costs, fees, or limitations involved. With over 8 years of operation, osCommerce has built a showcase of over 12,700 online shops that have been voluntarily added to the live shops section, and powers many thousands of more online shops worldwide.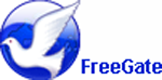 Freegate is an anti-censorship software for secure and fast Internet access.
It was developed and maintained by Dynamic Internet Technology Inc. (DIT), a pioneer in censorship-circumvention operation.
* users access web sites overseas as fast as their local ones;
* requires no installation or change in system setting;
* a single executable file on a Windows platform.
Freegate works by tapping into an anti-censorship backbone, DynaWeb, DIT's P2P-like proxy network system.
Freegate's anti-censorship capability is further enhanced by a new, unique encryption and compression algorithm in the versions of 6.33 and above.

Social Networking Software
Built with Ruby on Rails, Lovd is a social networking solution that has everything you need to build your community.
Open Source Social Network New social networks launch everyday, most start with the same basic features. Bloggers have wordpress, mephisto and other open source solutions. Lovd offers a free open source social network platform.

3 D Software
Blender is the free open source 3D content creation suite, available for all major operating systems under the GNU General Public License.

Disaster Management System
Sahana is a Free and Open Source Disaster Management system.
It is a web based collaboration tool that addresses the common coordination problems during a disaster from finding missing people, managing aid, managing volunteers, tracking camps effectively between Government groups, the civil society (NGOs) and the victims themselves.

GNU Image Manipulation Program
GIMP is an acronym for GNU Image Manipulation Program. It is a freely distributed program for such tasks as photo retouching, image composition and image authoring.
It has many capabilities. It can be used as a simple paint program, an expert quality photo retouching program, an online batch processing system, a mass production image renderer, an image format converter, etc.
GIMP is expandable and extensible. It is designed to be augmented with plug-ins and extensions to do just about anything. The advanced scripting interface allows everything from the simplest task to the most complex image manipulation procedures to be easily scripted.
GIMP is written and developed under X11 on UNIX platforms. But basically the same code also runs on MS Windows and Mac OS X.

Rhythmbox is an integrated music management application, originally inspired by Apple's iTunes. It is free software, designed to work well under the GNOME Desktop, and based on the powerful GStreamer media framework.
Among the many features of Rhythmbox, you will find:
Easy to use music browser
Searching and sorting
Comprehensive audio format support through GStreamer
Internet Radio support including last.fm streams
Playlists
Display audio visualizations
Transfer music to and from iPod, MTP, and USB Mass Storage music players
Display album art and song lyrics downloaded from the internet
Play, rip, and burn audio CDs
Automatically download audio podcasts
Browse, preview, and download albums from Magnatune and Jamendo
Click here> for a selection of screenshots showing some of these.